It was going to happen at some point ladies and gentlemen, I have offically run out of blog ideas. I've talked about religion, I've talked about my interests, I've been reviewing movies, I've talked about my personal life.. and now I can't think of anything else to talk about. Here I am, wanting to update my blog like crazy, and stuff just isn't coming. My brain needs to fire itself up, because I'm sure not coming up with anything inventive and or interesting to say. xDD Unless of course you count that 'Karin' review, which was pretty good, if I may say so myself.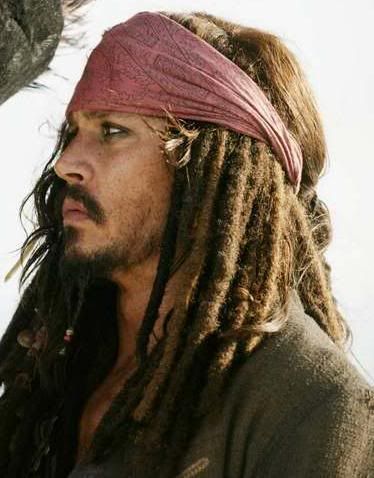 On a completely different note, the weather next week says 'Pirates' will once again invade ciniplexes with mediocre critical response but with outstanding ticket sales. Proof once again that a film doesn't have to be quality to make a billion.
Maybe I should come up with a plan. Yeah, that'll work! Every week I'll write down a new topic that I can talk about, and I can do research on it and state my opinion! ....... You know, if I had the time or the energy to do research outside of school. *sigh* Maybe I should write one of those "Support Our Troops" entries. Everyone loves those
(I don't have a good mind for politics
)!
This isn't really getting me anywhere, so I'll just leave it at this. May The Geek Be With You, and leave your comment at the beep. *beep*